Dosatron
World leader in volumetric and proportional dispensers for their use in animal health, irrrigation, industry and water treatment. Simplicity, precision, flexibility and resistance.
Products
What's a Dosatron?
The Dosatron injectors are dispensers that allow to inject chemicals in water lines easily and reliably.
They are activated by the water flow, and they don't need electricity to work.
Their functioning is based on the volumetric proportion to ensure that the mix is constant, regardless of the changes in the flow and/or pressure.
How is the Dosatron used?
To use the Dosatron dispensers you only need the water flow. No electricity is needed. You must only choose the wished dosage and the dispenser will work on its own, without the need for any other action.
Once installed in the water line in which you wish to inject the product, the water will enter the dispenser and will activate the suction of the product to be injected. Right after, a mix inside the chamber of the dispenser will be carried out, and the water + product mix will finally be injected into the pipe of the water line to be treated.
What is the purpose of a dispenser?
A Dosatron dispenser will allow you to administer, reliably and accurately, the concentrations of the products that you need to add to the water for your professional activity.
The accurate supply of drugs to the animals, water treatments as well as the cleaning of pipes are farming activities in which a Dosatron dispenser is indispensable.
The Dosatron dispensers have many uses in sectors such as:
Animal health
Food hygiene and safety
Irrigation
Drinking water treatment
Cleaning of vehicles
Metal processing 
Installation of the Dosatron 
The Dosatron dispensers are easy to install and maintain. They must simply be installed in the water lines in which you need to inject the product.
Basic installation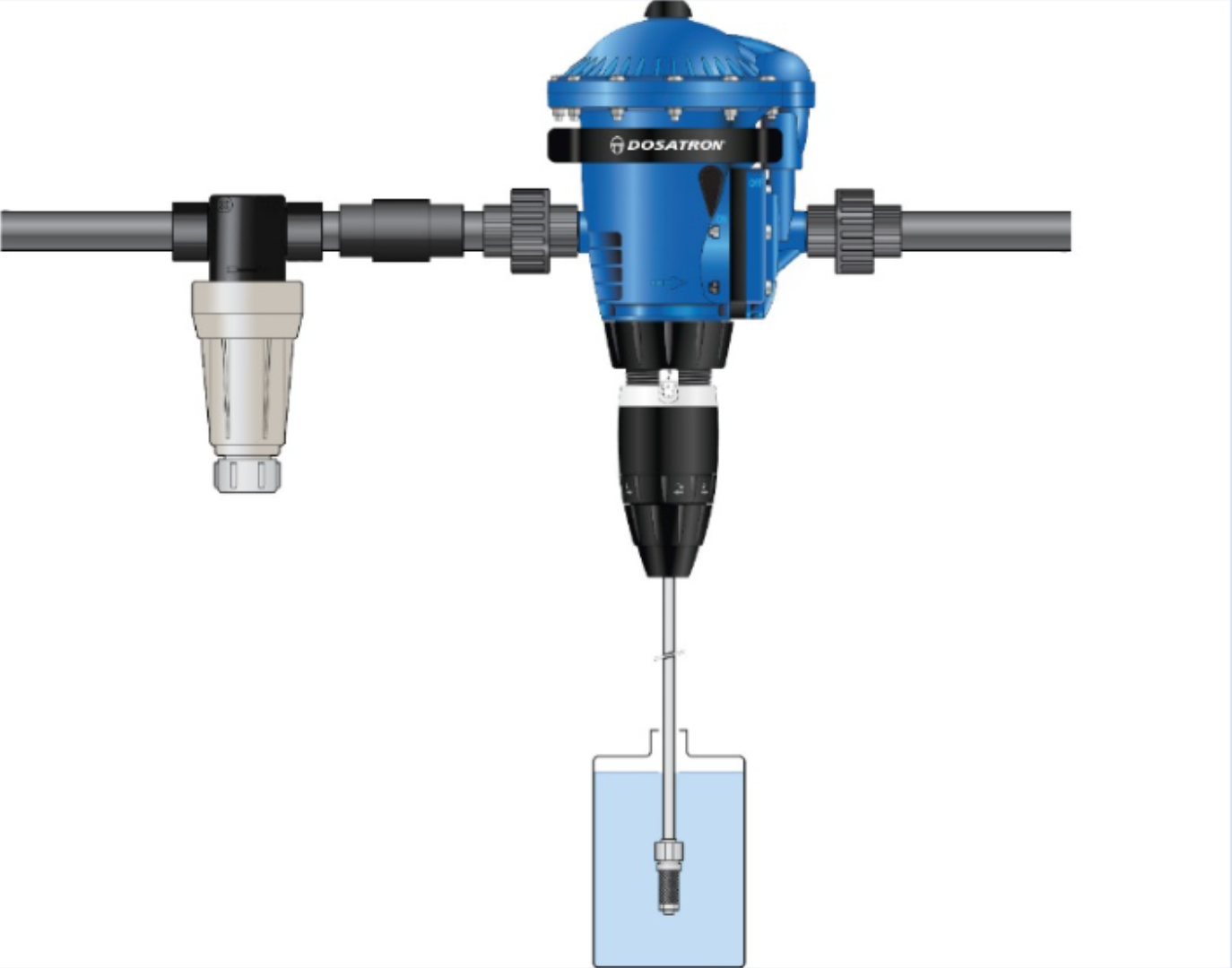 In case of wishing to use the installation without the intervention of the Dosatron dispenser, it is recommended to make an installation with a bypass.
Bypass installation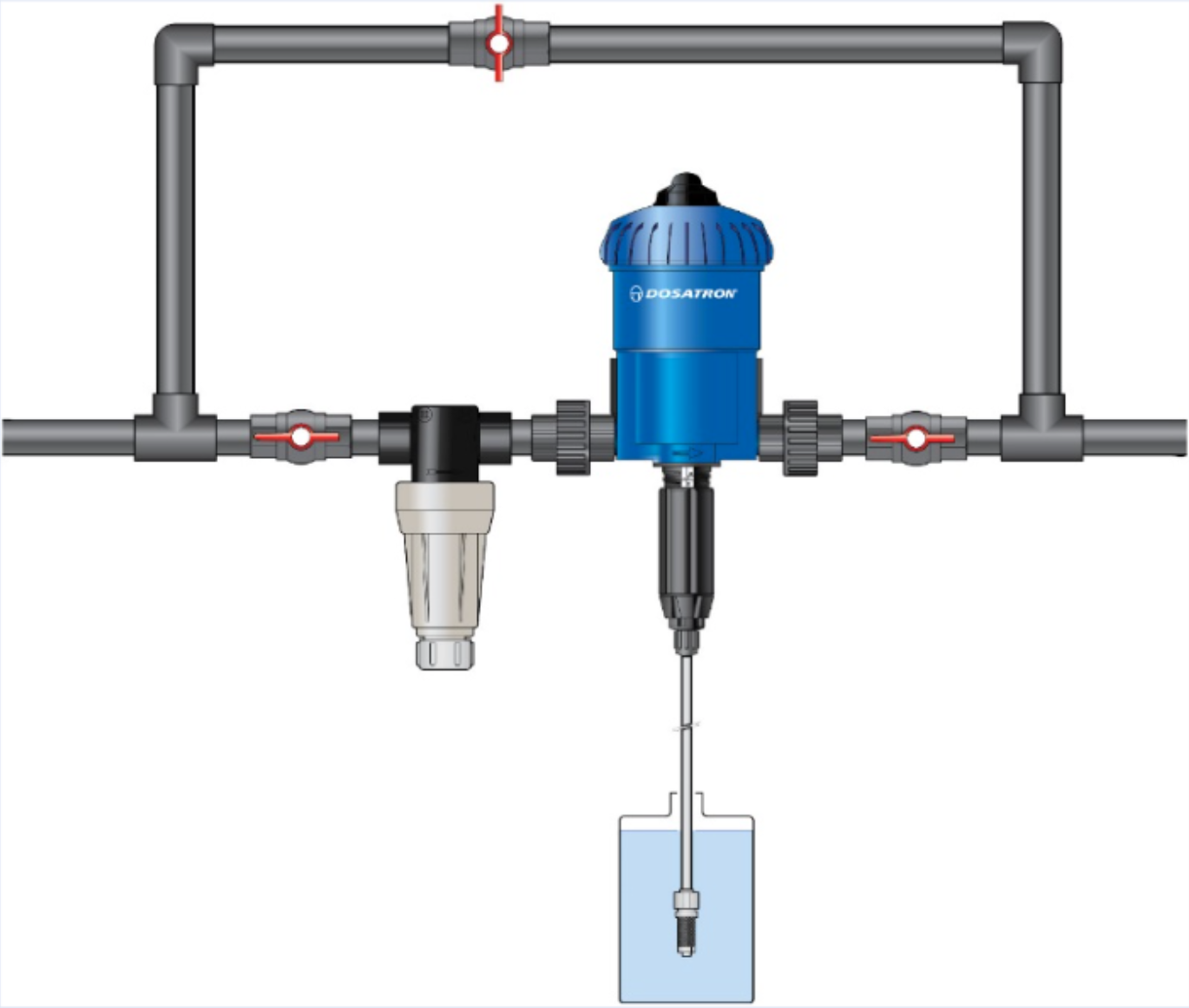 To install this Web App in your iPhone/iPad press
and then Add to Home Screen.